We anticipated some snow as we returned home from Colorado yesterday afternoon.  We just didn't expect the roads to be this bad.  Cars were off the road on both sides of the highway.  Emergency vehicles, red lights flashing, were arriving at a couple of accident scenes.  Traffic in our northbound lane of the highway slowed to a crawl.
I gripped the wheel more tightly and began praying, out loud, since I was alone in the van.  Chris was a few miles ahead of me driving our daughter Emily's car, which we had taken to the closest dealer for some repairs.  We had decided to forego our dinner plans as the snow began coming down there.  When we received the call that the car was ready we headed out in hopes of beating the worst of this winter storm.
The drive took twice as long as it normally did.  Going 30 mph for 30 miles would account for the extra time.  At one point I noticed my foot was shaking as I tried to keep even pressure on the accelerator and not cause the tires to lose traction.  I literally "prayed without ceasing," and breathed a huge sigh of relief when the sign for our exit finally came into view.  As I eased the van off the highway, I was tired, tense and pitted out.
And very thankful to be safely home.
A couple of hours later we received another phone call.
"What I'm about to tell you is going to rock your world," my friend said.  She proceeded to inform us that a mutual friend of ours was also traveling back to Wyoming that evening, from Colorado, on that same stretch of highway.  Only there had been a fatal accident.
And she didn't make it home.
Shock.  Grief.  And…Guilt.  We were out there earlier.  Why did we arrive home safely when she didn't?  Why had God answered our prayers for protection but not hers?  I spent the next few hours trying to wrap my brain around what had just happened, seeking to make some sense out of it all.
As I was getting ready for bed, it hit me.
She HAD made it home.
She was with Jesus, after all, the One who promised to prepare a place for us.  The One who said He would come and get us when it was ready.  The One who assured us that we would be with Him forever.
"Don't let your hearts be troubled.  Trust in God, and trust also in me.  There is more than enough room in my Father's home.  If this were not so, would I have told you that I am going to prepare a place for you?  When everything is ready, I will come and get you, so that you will always be with me where I am."  (John 14:1-3, NLT)
She was home.
Safely Home.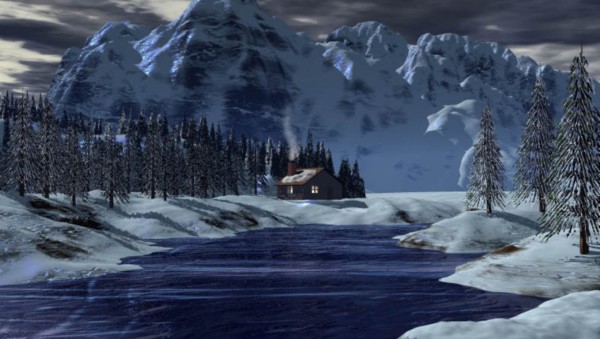 (Goodbye, dear Liz.  Please set a place for me at your table.  I will look forward to having tea together again with you someday.)